Awards in Hong Kong and China
Integrity Enterprise in Ningbo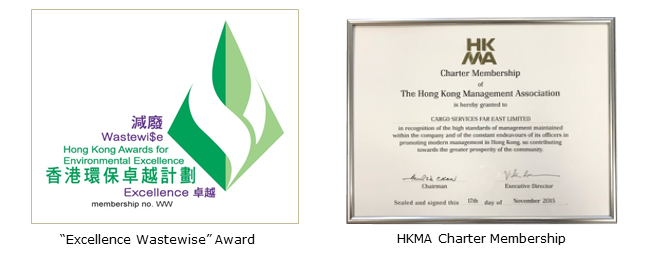 ---
Awards in Australia / New Zealand


We are regular recipients of annual carrier awards for our stellar performance, support.
---
Accreditation
ISO9001:2015 ISO28000:2007 ISO14001:2015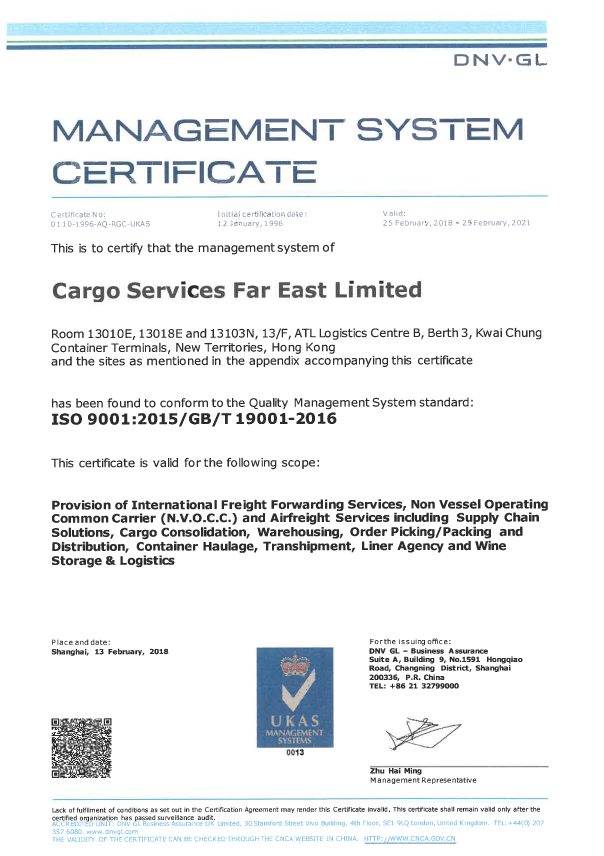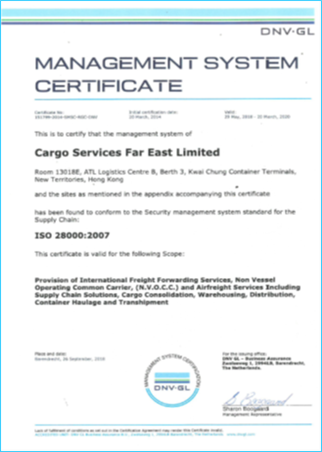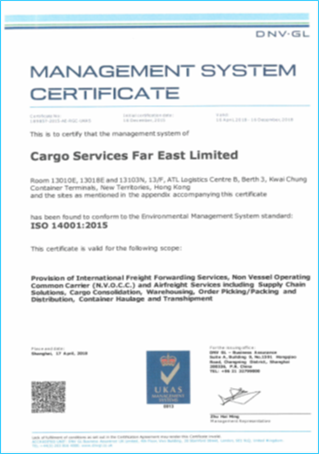 SGS C-TPAT Certification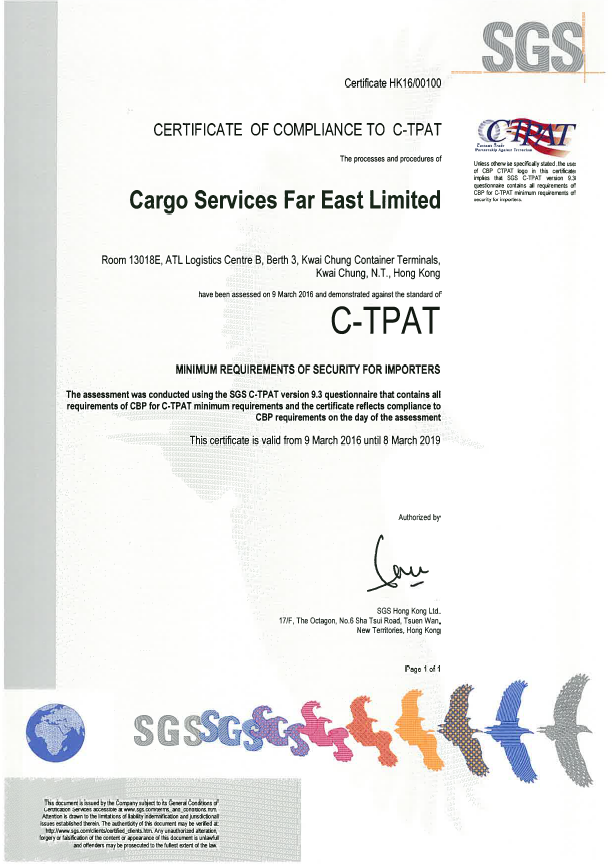 The International Organization for Standardization accreditation confirms the company has procedures to maintain, evaluate, and improve its standards of quality.
In March 1996, Cargo Services Far East received the ISO 9002 Certification for its entire scope of operations.
In April 2003, the standard was upgraded to ISO9001:2000. This was followed in May 2003 by Cargo Services (China) Limited.
In April 2009, Cargo Services Far East has successfully promoted the standard to ISO9001:2008.
Cargo Services Far East are dedicated to maintaining the certification and demonstrating the efficiency and extreme care of our professionals and associates to seek new heights in the quest for customer satisfaction.
NVOCC Operator Licence in China

Cargo Services (China) Limited was among the first to be awarded the NVOCC Operator Licence in China in 2002. No other international NVOCC operator was part of the inaugural list of approvals, with licence number 0026.
Cargo Services (China) Limited successfully obtained the CAAC Sales Permit (Class 2 – Domestic Air Transport – Cargo) in 2002, ensuring, the legal right to handle domestic air transport.
We are proud to announce that our bonded warehouse at Pudong Logistics Park, Shanghai, is accredited with a "Grade A Bonded Warehouse Certificate". This ensures priority in customs clearance, bond transhipment, declaration, cargo inspection and release at Terminal Gate.
Membership and Licences

Member of FIATA
Member of IATA
Member of HAFFA (Hong Kong Airfreight Forwarders Association)
Member of Hong Kong Sea Transport Association
Member of the Hong Kong General Chamber of Commerce
Member of the Shippers' Association of Hong Kong
Member of the Hong Kong Shippers Council
Member of the Hong Kong Exporters Association
Member of the Hong Kong CFS and Logistics Association
Member of China International Freight Forwarders Association
Member of American Chamber of Commerce, Shanghai
Member of the Standing Committee of the NVOCC Association in China
Director of the Board of the China Association of Shipping Agency
Director of Shanghai International Freight Forwarders Association
Gold Wastewise Certificate